The Nutri-Score is a health label for food and beverage. Since nutritional information can be added to ingredients and recipes, you have the possibility of generating the Nutri-Score label for your recipes.
Any operator wishing to use Nutri-Score must first obtain the license to use the Nutri-Score brand from Santé Publique France. You can learn how in the following documents or visit this website for the latest information. Any extra procedure can be demanded by your local government.
1. Add nutritional values to your ingredients
In order to generate a Nutri-Score label for a recipe, you first have to add the nutritional information to the ingredients used in this recipe. You can use the linked databases for this.
How to add nutritional information using a database.
2. Generate the Nutri-Score on your recipe
If you have added all the nutritional information to the recipe, you can generate the Nutri-Score. Go to the recipe in edit-mode by clicking: "Products">"Recipes"> and clicking on the pencil symbol next to the recipe name.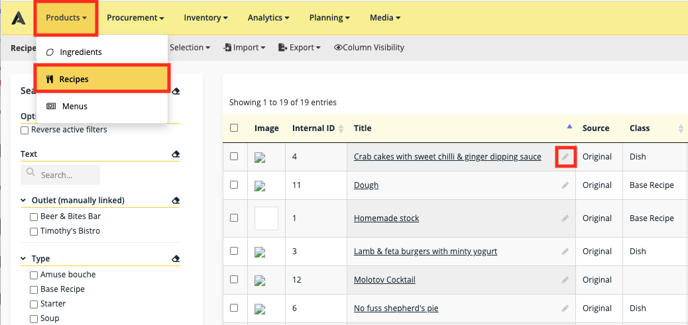 Go to the "Dietary info" tab and first select the "Nutri-Score Category":
Solid or liquid food
Beverages
Cheese
Added fats
Water
Next, you have to fill in the percentage of the total volume of the recipe that consists of fruits, vegetables, pulses, nuts, and rapeseed, walnut, and olive oils.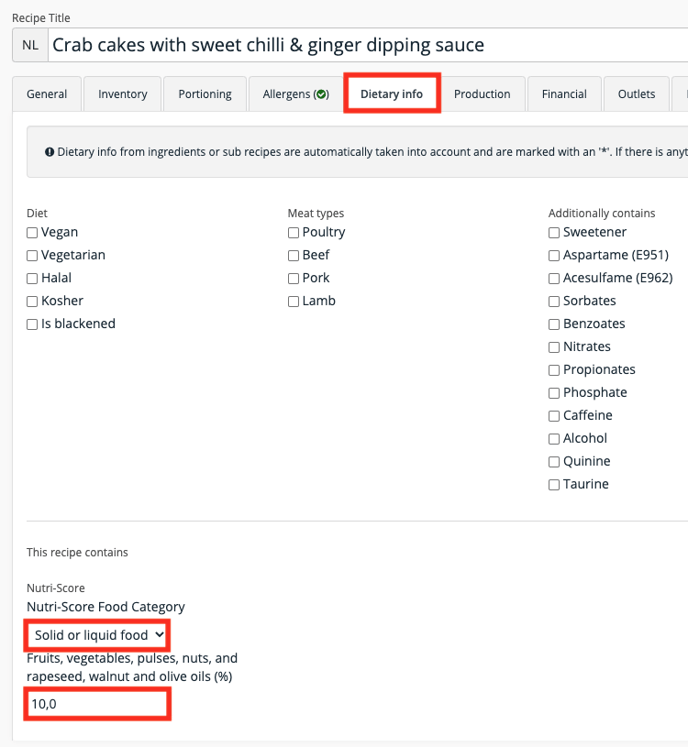 If you have filled this in and you go back to detail mode in the "Allergens and nutrition" tab, you'll see the Nutri-Score for this recipe.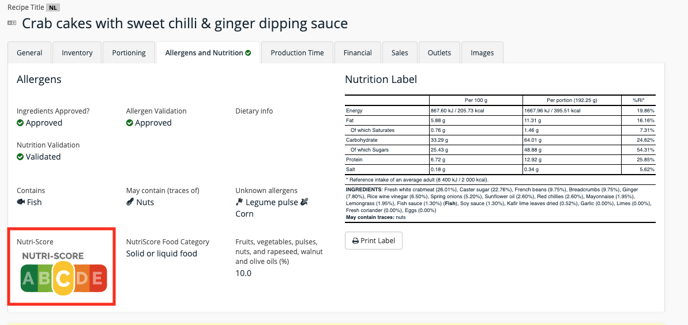 When you have added the Nutri-Score, you can add it to the official EU-nutrition label you can generate in Apicbase. Check the article below to learn how.