How to export a nutrition & allergen list of a menu?
In this article, we will show how to export a list of the nutritions & allergens from a menu. This export shows all the nutritional values and allergens of the recipes that are found in that menu.
If you don't know how to create a menu. You can read the article on how to create a menu here.
You should also look into how to add nutritional & allergen information to recipes and ingredients. Here are some useful articles on this topic:
You can find the export by going to "Products" > "Menus".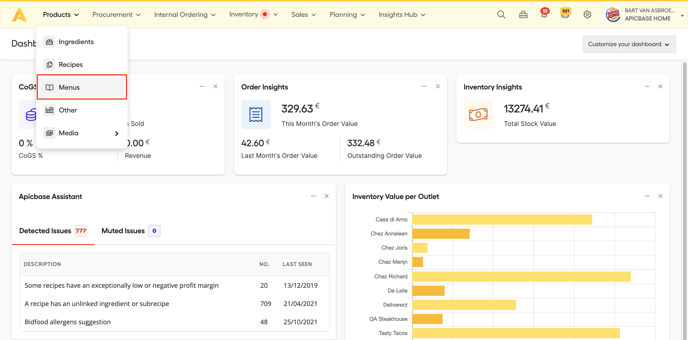 Select the menu you want to export the data from.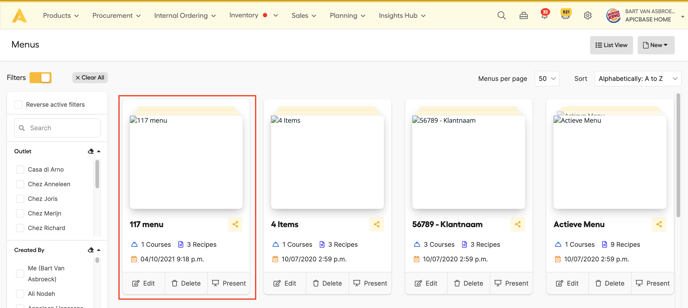 Once in the menu you click on the "Export" button, which is found in the top right. Then click on the "Full Recipe Nutrition Export".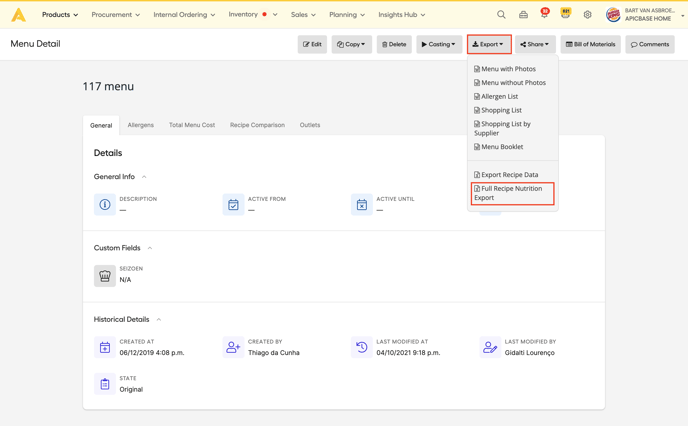 Afterward there will appear a pop-up message to take you to the exports page. Here you'll find the export of the nutritions & allergens.