Finished implementing a plan? Then follow the steps in this article to complete and close the plan.
If all tasks are in the "Done" column on the right, you can complete the plan by pressing the "Finish Plan" button.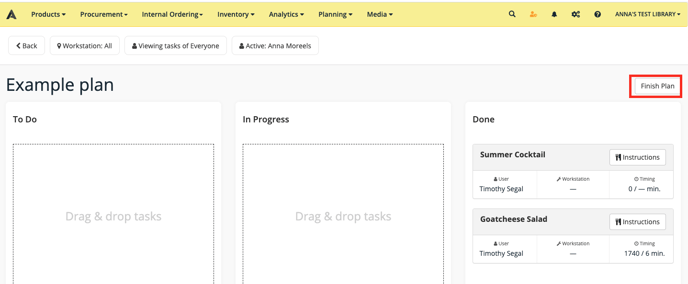 If you have produced stockable recipes, you'll see a popup window after finishing a plan. This popup will allow you to choose which of the produced recipes will be added to your stock. For the recipes you select, the used ingredients will go out of your inventory and the stockable recipes will go in stock. Click on "Confirm" to finish the production plan.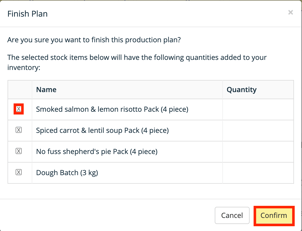 You will now return to the "Active Plans" screen and the plan you have just completed will have the Done status.

Click on the "Download Report" button to download an Excel file which will give you an overview of the tasks that have been performed, by whom they were performed and how much time this took.

💡Tip: if you also want to see the staff costs under "Budget", enter the production time at recipe level and the hourly wages in the library institutions.