How to set the language of your Apicbase interface
Our software is available in Dutch, French, and English. The default language is based on your browser language, but you are able to set your default language.
To set your preferred language, go to your User Profile Settings.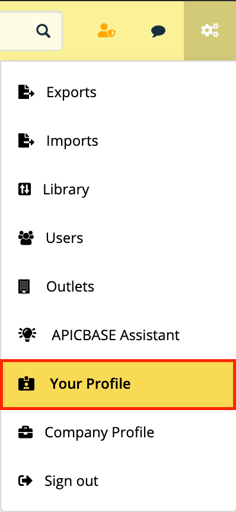 In the 'Language'-box, you can select the language you want to use.

Important: Changing the interface language of Apicbase also impacts the date notation:
Choosing English (US) will make sure your dates in Apicbase are formatted as: MM/DD/YYYY
All other language settings will format the date as DD/MM/YYYY