Reset your password
It might happen that you forget your password to login to apicbase.com and that's no problem.
To reset your password, follow these simple steps:
Enter the email address you used to log in Apicbase and select 'Forgot Password'.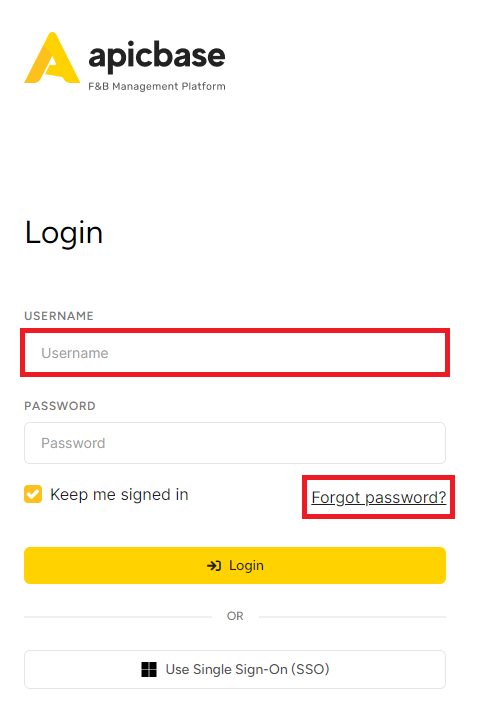 Re-enter your email address and then click on 'Reset Password'.

Once done, a notification will appear instructing you to check your email for the reset instructions.

Go to your inbox and select the email you just received from Apicbase. Click 'RESET YOUR PASSWORD' in the email.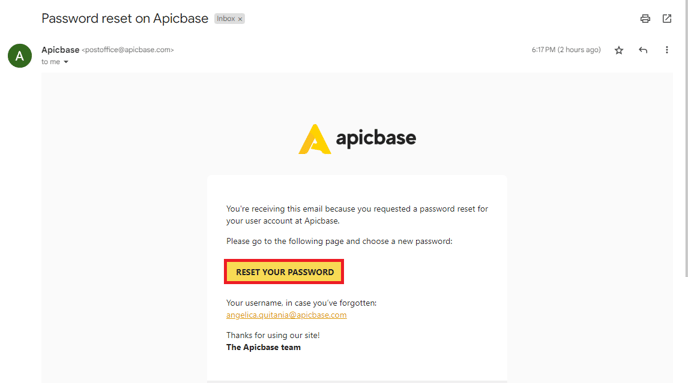 Create a new password then select 'Confirm new password'.

You're good to go!