This article shows the steps on how to connect your Lightspeed POS to APICBASE.
If you don't have your Lightspeed customer ID and -server information available, please send an email to support@apicbase.com with the following information:
Lightspeed login (the email address you use to login to Lightspeed).
Contact person for Lightspeed at your organization.


Name
Email address
Telephone number

We will:

Send an email to the technical department at Lightspeed to ask if we can receive your POS data and import it to APICBASE with the contact of your organization in CC.
The contact at your organization will have to confirm that we can import the POS data to Lightspeed via email with APICBASE in CC.
Connect your POS to APICBASE after the confirmation.
If you do have your Lightspeed customer ID and -server information, please follow these steps:
Go to the outlet-settings of the outlet you want to make the PoS-connection for.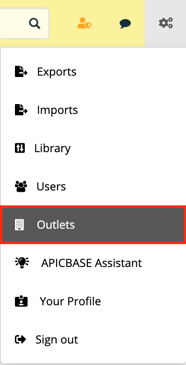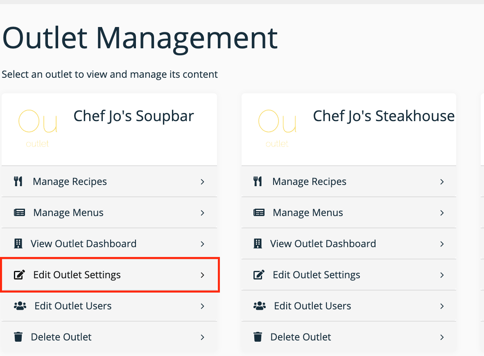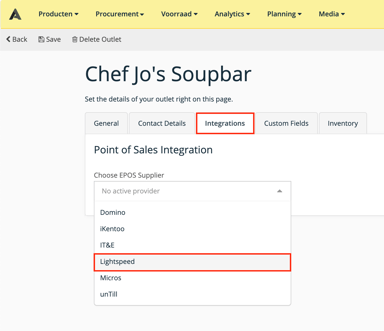 Select 'Lightspeed'.
Fill out your Lightspeed Server information and -Company ID.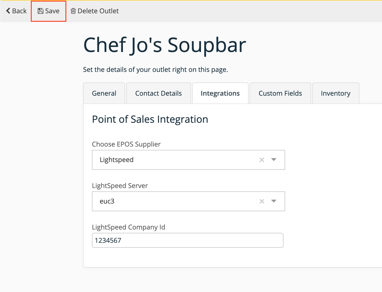 Click 'Save'.
Your Lightspeed account is now linked to your Apicbase library.