Create an Animated Video in GIF or MP4
In the Media module, you can easily create an animated video in GIF or MP4. Compared to GIF files, MP4 files have a higher quality and are a better format for sharing your creations on social media, like Facebook, Instagram and so on.
Follow the steps below to start creating your animation:
Go to Products> Media> Album


Click on 'New' at the top of the page to create a new album.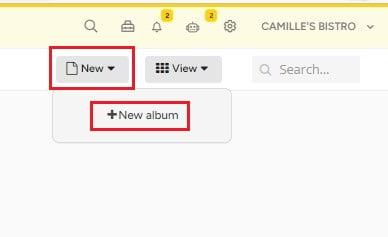 Give the album a name and select the images you want to use in your animation and Save.

Go to Products > Media > Album and select the album you want to make an animated GIF/MP4

Select Others > Animation/GIF/MP4


Control:
Previous Image
Play
Pause
Next image
Define the Speed
Slower Speed
Faster Speed
Download & Save
it in your preferred format (GIF or MP4).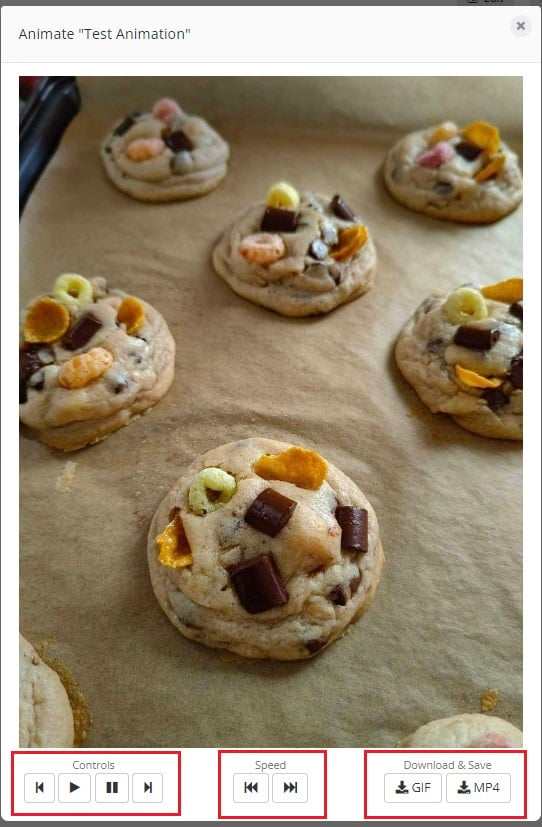 You can now share the download with your customers and your followers via YouTube, Vimeo, and Facebook, Take a look at the one we created in this example here.
Animations are available for image albums, dish albums, and recipe steps.