Linking your Simphony POS to Apicbase
This article shows the steps on how to connect your Simphony POS to Apicbase.
In order to use this integration, you will need to have Simphony version 19.2 or higher and the 'Reporting & Analytics' version of 20.1 (released in June 2021) or higher.
Click on Settings and choose outlet settings. Then click on "edit outlet settings" for the outlet you want to connect your POS to.

In the Integrations tab, choose Simphony as your EPOS supplier. Fill out the requested credentials.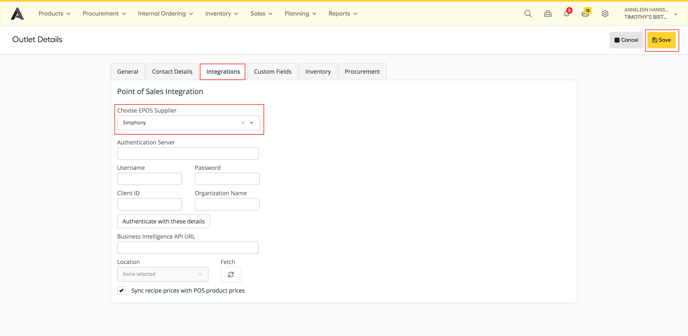 Once this is completed, click "save".
Your Simphony POS is now connected to Apicbase.