How can I get my my total stock value for a specific day?
You know the drill, your accountant needs the stock value for a specific day e.g. end of last quarter/month. No worries, Apicbase has got you covered! Read all about it in the following article.
Getting your stock-value of a certain day is actually really easy. Just go to the "Inventory" module, select "Stock", select the outlet you want the report for and generate a report of the "Current state" or generate a report "Between two dates", and select the date you want the report for twice.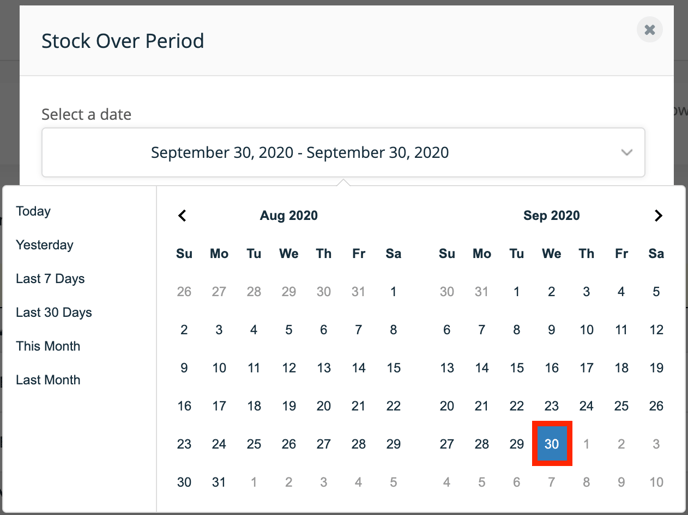 If you want to read up on how to generate the stock report, check this article.
You can find the current value of your stock in the first "Summary" tab in the first row of the C column (Closing Stock Value):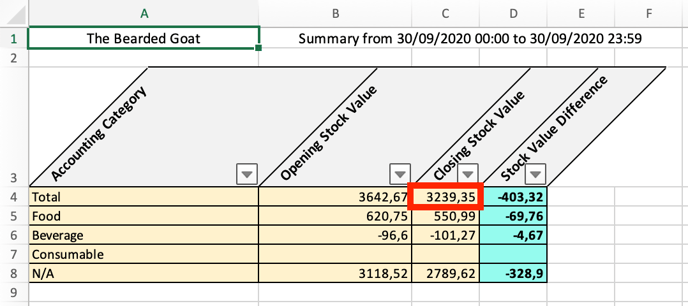 Note: When you generate a report between dates and you select the same date as beginning and end-date, you get a different value in the "Opening Stock Value" column than in the "Closing Stock Value". This is because the opening stock is taken from the stock at 00:00 hours and the ending stock is 23:59 hours.