Add kitchen utensils to your recipes
Don't you just hate it when you're preparing a dish and you find out halfway through that you don't have all the kitchen utensils that you need? Prevent this from happening by adding kitchen utensils to your recipes in Apicbase!
Always come prepared. Complete your recipes by adding the needed kitchen utensils for the preparation. Here's how it's done:
Go to 'Library Settings'.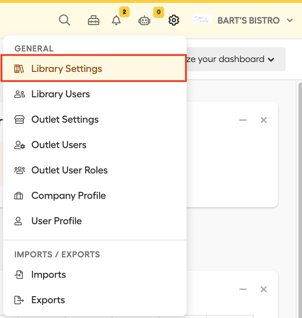 In the 'Custom Field Settings'-tab, click the 'Edit'-button next to 'Kitchen Utensils'.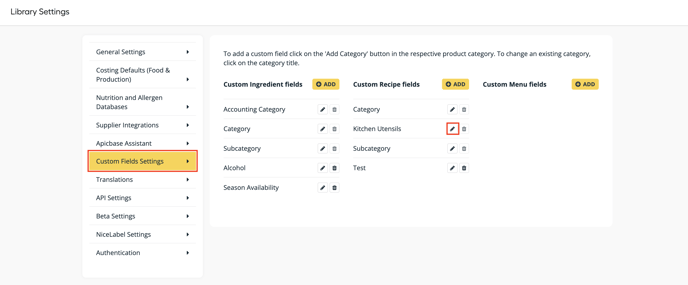 In the pop-up window, you can add all the kitchen utensils you have available in your business. You will see that the Field Type indicates 'Multi Choice', this means you can select more than one utensil in the recipe. Afterwards, click 'Save'.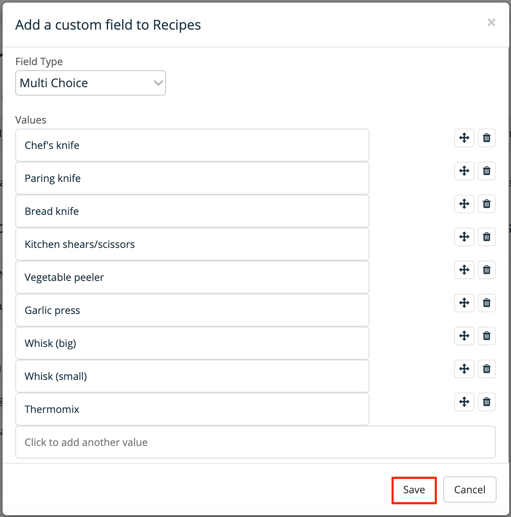 When you create or edit a recipe, it is now possible to select the utensils you need for the dish.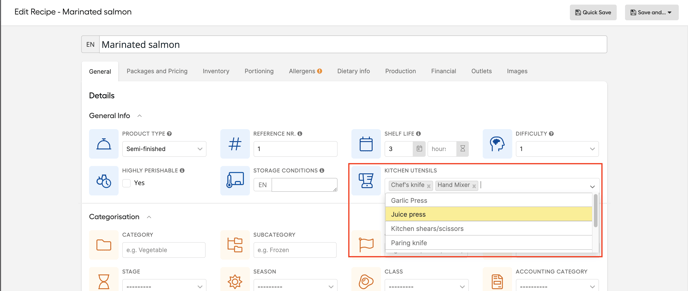 Kitchen utensils will now be visible in the ingredient detailed overview, as well as in export sheets of the recipe.