How to change your date notation in Apicbase?
Apicbase allows you to change the date notation used in the software, as well in e-mails that go out to your suppliers for example. This article shows you how.
Mainly to avoid confusion for our US-based customers, we have now introduced the US date notation. You can change this under your User Profile.
Click the Settings-cog wheel, then click User Profile.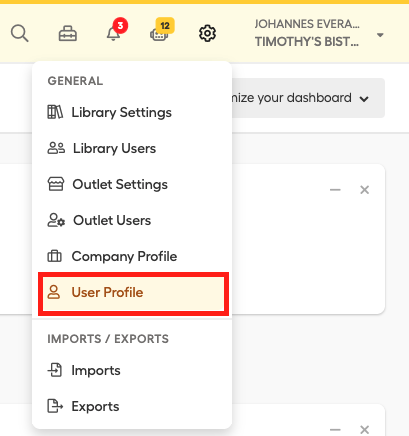 On this page you can change the interface language, which will also determine your date notation.

If you click the interface language, you can now choose between 'English (UK)' and 'English (US)'.

Choosing English (US) will make sure your dates in Apicbase are formatted as: MM/DD/YYYY
All other language settings will format the date as DD/MM/YYYY
Please note that these changes will currently only be applied on the Procurement Module in Apicbase