How to do the manual Micros POS import
This article shows the steps to do the manual Micros import.
Export your POS items from Micros. (Please contact Micros if you have any questions on exporting your POS items.)
Upload your POS items export-file to Apicbase:

Go to the outlet settings of the outlet for which you want to link Micros to Apicbase.

Click on the "Settings" button and select "Outlet settings".
Click on "Edit Outlet Settings".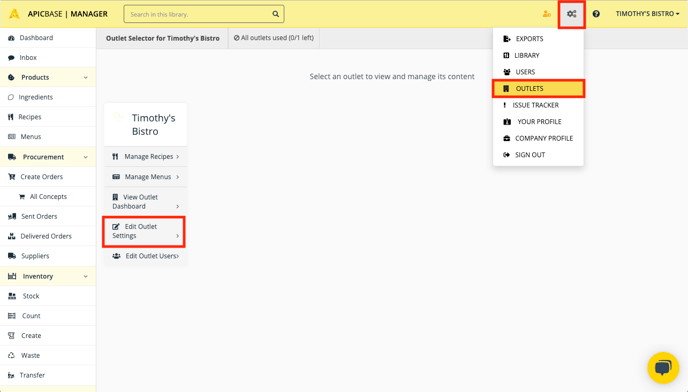 Click on the "Integrations tab" in the outlet settings and select "Micros" in the dropdown.
Click on the "Save" button on top of the screen.
In the middle panel, you will be able to drag and drop the Micros export file or select it.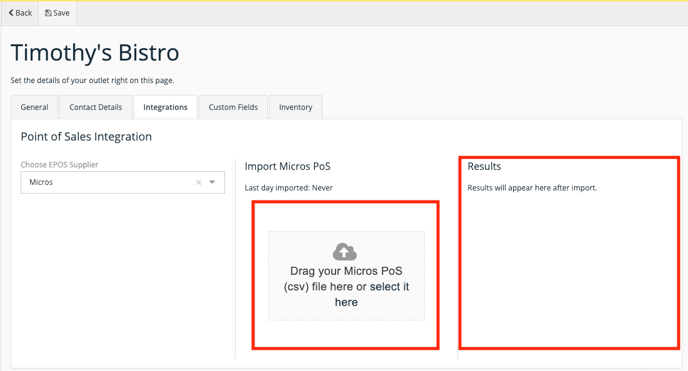 The POS items will now be uploaded to Apicbase.
Wait until you see the upload was successful in the right "Results" panel.
Please contact us at support@apicbase.com if you have problems with uploading the Micros export-file.