Read this article to learn how to register the creation of stockable recipes in APICBASE.
When you work with stockable recipes, you have to create recipe to put the semi finished products in your inventory. Read up on creating stockable recipes in this article.
The requirements to do this are the following:
Your recipe should be set as stockable
At least one package is specified for this recipe
To add a pre-made recipe to your inventory, go to the "Create"-functionality in the Inventory Module.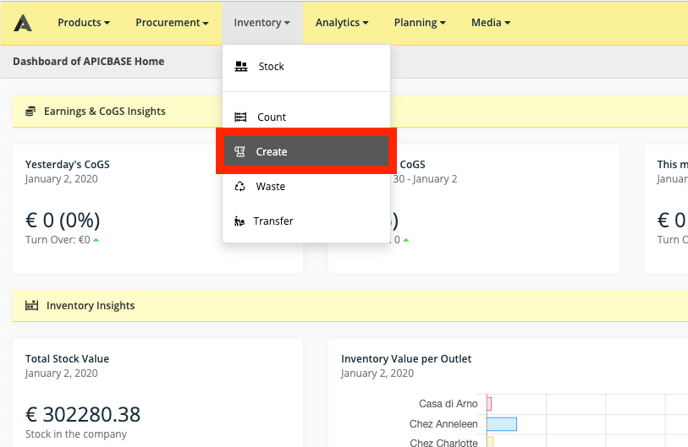 Click on 'Record Creation'.
Enter the name of the recipe you made and the quantity. Click on "Add" and then on "Save". This quantity will be added to your inventory, all separate ingredients used to make this quantity will be depleted from your stock.